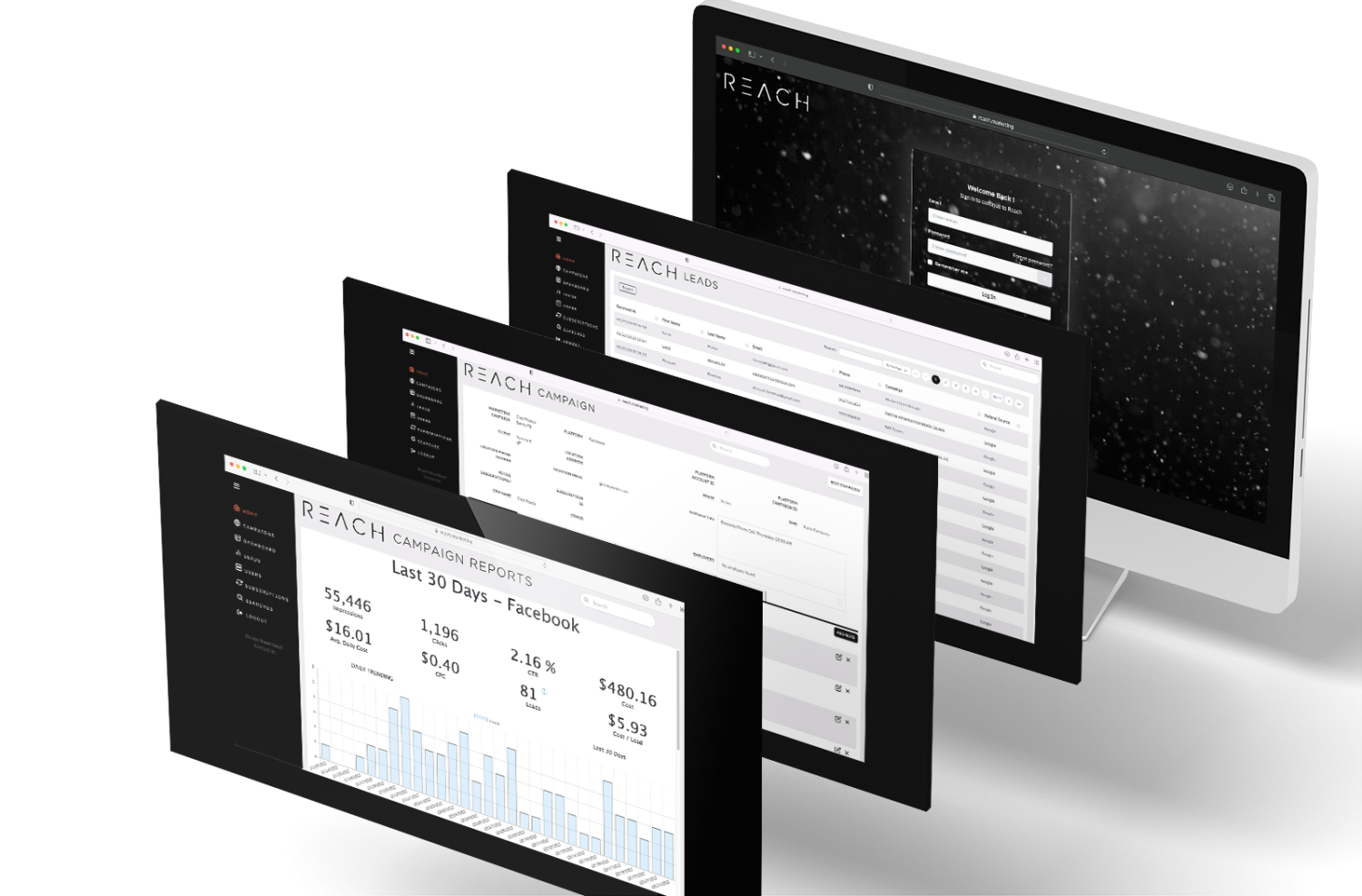 REACH is our custom-built marketing platform designed to give our clients full access into everything we do. By providing full transparency to both the local franchise owner and the brand marketing team, REACH puts everybody on the same page when it comes to campaign performance and updates.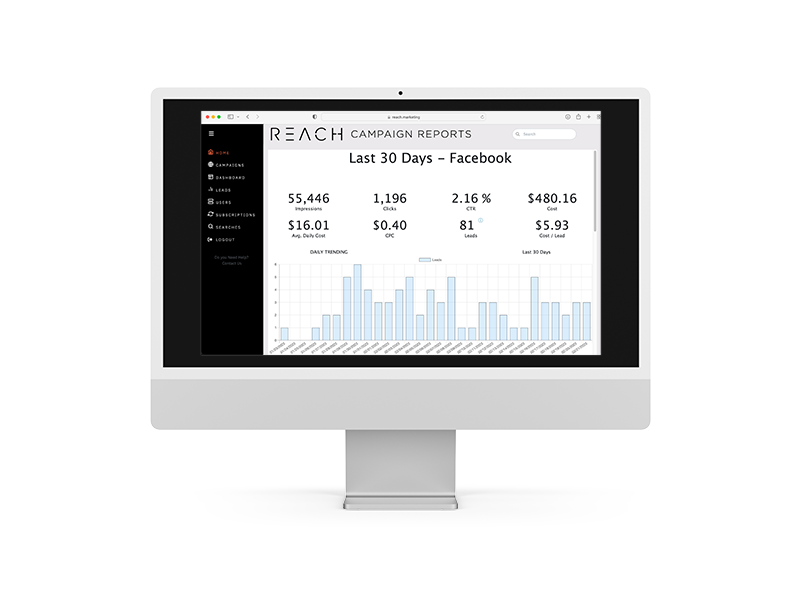 We believe in full transparency into everything we do. REACH provides total access into your campaign data by pulling directly from the source. You see exactly what we see; no filters or fluff about it.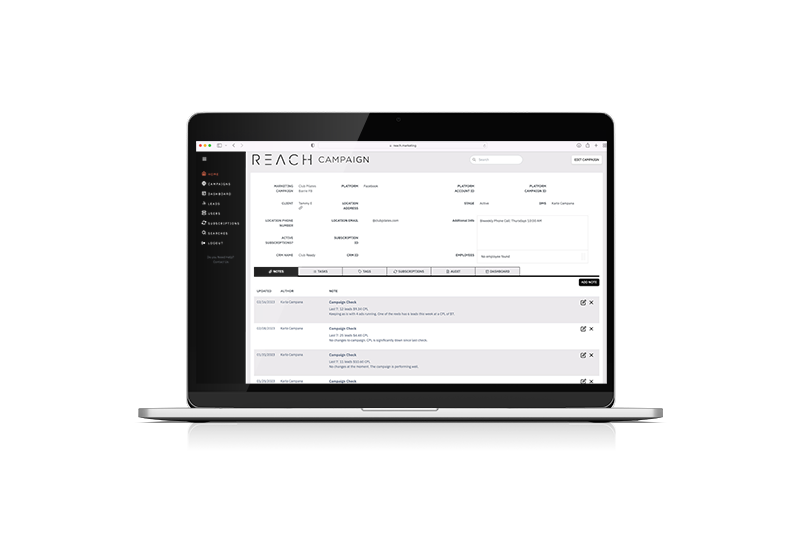 See everything that we're doing on your campaigns as they happen. REACH gives you access to every update we make, every time our Quality Control Dept. does a review, and recaps of communications we have.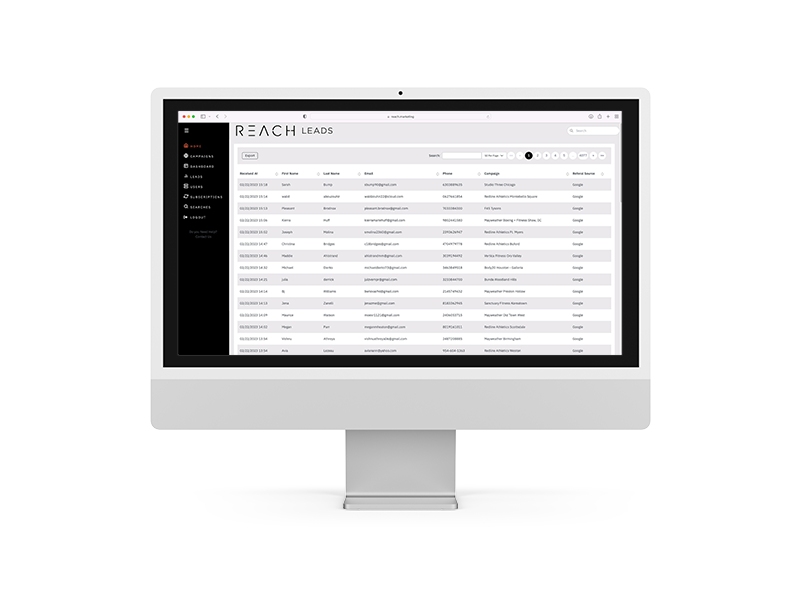 See every lead that comes in as they come in. Use it as a backup to your existing CRM, or as your very own CRM if you don't already have one. Every time a lead comes in REACH keeps a record for you, and even gives you the ability to add your own notes.
*Leads access dependent on individual brand data compliance rules.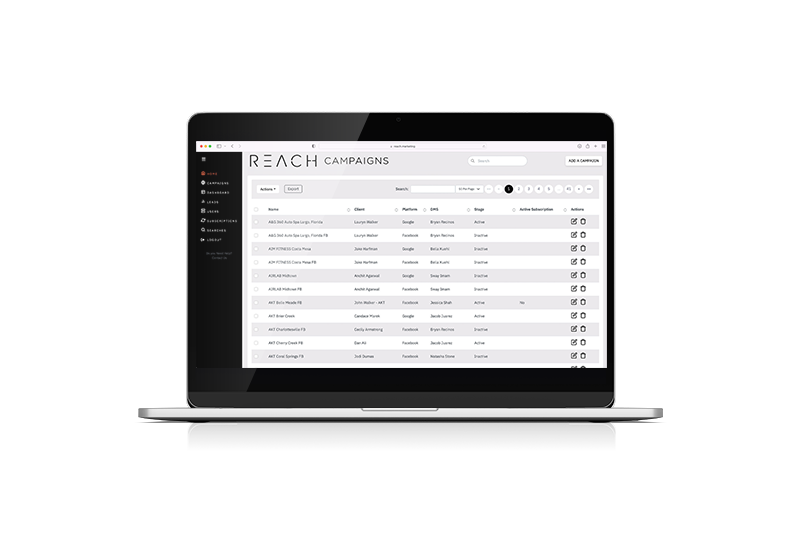 REACH gives us the ability to grant corporate teams access to all the local digital marketing efforts we do. Whether you're a Marketing Manager, Director of Marketing, Chief Marketing Officer or even the CEO, you can get access into everything happening with campaigns at the local level.
Get a high-level view of all the campaigns running for your brand with one simple report. REACH allows corporate teams with access to see how all campaigns are doing through our rollup reporting. See all the best performing campaigns, locations, keywords and even overall demographic information in one place.